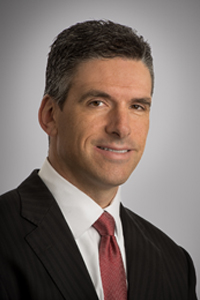 Brian L. Gaspardo, CPA
Managing Partner
Career Overview
Brian joined the firm of O'Neill & Gaspardo, LLC in 1995 and has been the managing partner since 2000. He consults extensively with business owners on management, operational and strategic challenges, as well as financial issues. He uses a hands on approach to support clients, and focuses the majority of his time on proactive planning, analysis and client communication.
Professional Background
Mr. Gaspardo has significant experience testifying and providing written declarations as an expert witness on financial performance, economic valuation, accounting, taxation and management issues. He works with clients in diverse industries such as manufacturing, distribution, professional services and auto dealerships both in private consulting and in relation to litigation matters. Brian has extensive experience working with private equity companies providing due diligence and project support. Earlier in his career, he worked with Arthur Andersen as an auditor, financial analyst and management consultant. He has served as chief financial officer for two different companies.
Education and Credentials
Mr. Gaspardo received his B.A. in Economics from Harvard University in 1991, where he graduated Cum Laude. In 2001, he earned his M.B.A. with Honors from the University of Chicago. He became a Certified Public Accountant in February 1993. He has sat on various boards including Harris Bank and First National Bank of Illinois, and currently serves on the Board of Directors for La Rabida Children's Hospital and Wintrust Financial, Old Plank Trail Bank.